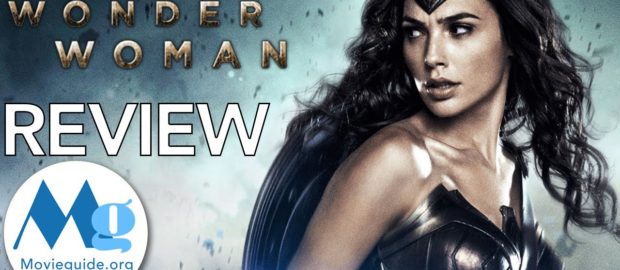 WONDER WOMAN is a comic book fantasy adventure where Diana, the princess of the Amazons, has always longed to fight and protect those who can't protect themselves, so, when a plane lands in the water, she finds an opportunity to help the world.
Subscribe to the Movieguide® TV Channel! https://goo.gl/RtGckg
More Movieguide® Reviews! https://goo.gl/O8nUFz
Know Before You Go with Movieguide®!
Starring: Gal Gadot, Chris Pine, Elena Anaya, Connie Nielsen, Robin Wright, Danny Huston
Follow us on:
Facebook:
https://www.facebook.com/movieguide
https://www.facebook.com/movieguidetv
Twitter:
https://twitter.com/movieguide
Google+
https://plus.google.com/+MovieguideOr…
Visit Our Website: http://www.movieguide.org
Comments
comments