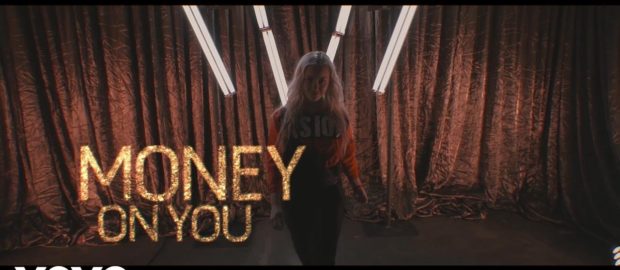 When you survey the Christian music landscape in all its diversity—from inspirational, modern worship and crossover pop to urban and Black gospel to hip hop, rock and the hard music scene—there are very few artists that can't be pigeonholed somewhere. But of those few, there's only one like V.Rose, a spiritually grounded millennial whose musical roots run eclectic, honest and deep. A formidable female-fusion of modern pop and hip hop unlike anything else Christian music has to offer, she has earned her performance stripes at festivals, camps and conferences all over the country. And now after five years of collaborations alongside artists like Flame, KB and The Truth, V.Rose has carved out a niche all her own, planting her flag where few female artists have dared to go.


Set for release on April 22, 2016 Young, Dangerous Heart—V.Rose's first full length release on Inpop Records—mirrors a young woman coming of age, finally confident in her own choices, in her own skin. "I finally know who I am as an artist, how to engage with an audience, what I want to say and how I want to say it," she says, relaxed in the Sacramento home. "I'm happy with where my music is at, and I'm excited to go even further as a performer, confident in my calling, but knowing there's always more to learn."   Hers is a gospel, not just for church girls, but for young women and men within and outside church walls. The message is simple: to find the joy of knowing who you really are, get to know who God says you are.
V.Rose and her brothers grew up in a Christian home where church attendance, home schooling and family prayer were near everyday events. But within that bubble, they experienced the brokenness of divorce, remarriage and the hard reality of what happens when faith doesn't make everything alright. They grew up and each took their own path—some toward and some away from God.
"Who I am today has a lot to do with how I grew up. Knowing that is to have power over it," she says, "power over the negative aspects of it. But all throughout my childhood—and I'm so grateful that this is true—I always had a strong relationship with God. My mom always encouraged us to read our Bibles and she taught us how to pray, and I've always known and felt the power of that in my heart. I think I grew up knowing that I couldn't survive without God, so that decision I made early in life to follow his voice and to serve him… that was real. It's what informs everything I am."
Perhaps even more than her previous work—Young, Dangerous Heart reveals a worldview of hope and joy that springs from vulnerability and the pursuit of her true identity. A definitive reflection of her Bay Area roots, this 13-track rhythmic pop collection features emotion-full vocals stacked on a jumping synth bed, thick with bass, served over a trap beat—dance-friendly modern pop fueled by forgiveness and informed by truth… an enduring reminder for anyone struggling to find themselves on this crazy, blue ball.
"I wanted to write an album about how I view the world in my heart." Says V.Rose of the approach she took while composing Young, Dangerous Heart. "I've come to realize that the transition from the teenage years to being a young woman is such a vulnerable place. You can grow into a strong, confident woman or an insecure, confused woman, all depending on whether you play it safe and try to make people happy or whether you can listen and follow God's voice in your heart. If you can do that, true joy is within reach."
Visit her official website here
Comments
comments