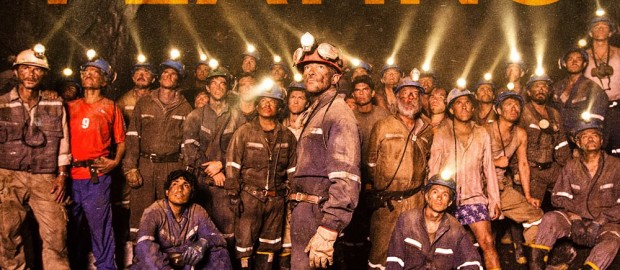 The 33 Movie
In 2010, the eyes of the world turned to Chile, where 33 miners had been buried alive by the catastrophic explosion and collapse of a 100-year-old gold and copper mine. Over the next 69 days, an international team worked night and day in a desperate attempt to rescue the trapped men as their families and friends, as well as millions of people globally, waited and watched anxiously for any sign of hope. But 200 stories beneath the surface, in the suffocating heat and with tensions rising, provisions—and time—were quickly running out.
A presentation of Alcon Entertainment and Phoenix Pictures, "The 33" is slated to open on November 13, 2015 and will be distributed by Warner Bros. Pictures, a Warner Bros. Entertainment Company.


Dozens of people from Copiapó, Chile, work in the San José mine. The owner ignores the warnings of the failing stability of the mine, which collapses a short time later. The only path inside the mine is completely blocked, and the thirty-three miners manage to get to the rescue chamber. They discover that the radio is useless, the medical kit is empty, the ventilation shafts lack the required ladders, and there is very little stored food. Mario Sepúlveda becomes the leader of the miners, dividing the food in rations and stopping the outbursts of violence or despair. The mine company does not attempt any rescue, and the relatives of the miners gather around the gates.
The government of Chile decides on active intervention, and orders the use of drills to reach the chamber. The first exploratory boreholes move off-target, but a later one reaches the required destination. The miners attach a note to the drill bit to announce their survival. They receive new food and clothing, and television communication with the surface. A second, bigger, drill system is prepared to retrieve the miners one by one.
Visit the official website for more information
Comments
comments