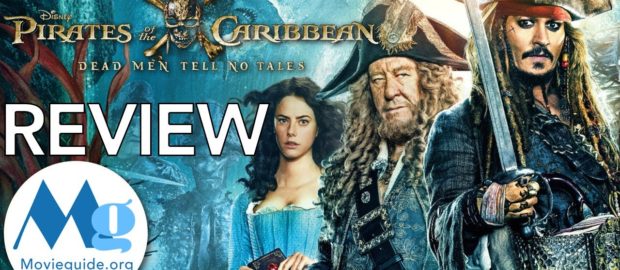 PIRATES OF THE CARIBBEAN: DEAD MEN TELL NO TALES changes things up a bit by showing Henry, the son of Will and Elizabeth, trying to free his father from the curse of the Flying Dutchman and getting help from a female scientist trying to honor her own father, while a cursed Spanish captain hunts down Jack Sparrow for revenge.
Subscribe to the Movieguide® TV Channel! https://goo.gl/RtGckg
More Movieguide® Reviews! https://goo.gl/O8nUFz
Know Before You Go with Movieguide®!
Starring: Johnny Depp, Geofrey Rush, Javier Bardem, Brenton Thwaites, Kaya Scodelario, Orlando Bloom, Keira Knightley,
Follow us on:
Facebook:
https://www.facebook.com/movieguide
https://www.facebook.com/movieguidetv
Twitter:
https://twitter.com/movieguide
Google+
https://plus.google.com/+MovieguideOr…
Visit Our Website: http://www.movieguide.org
Comments
comments