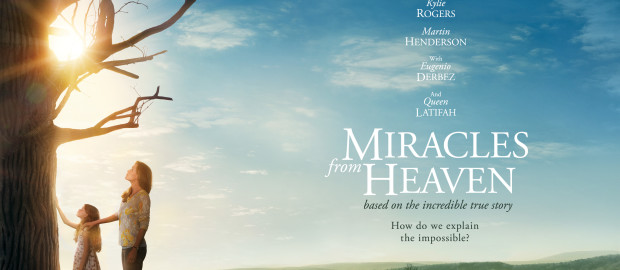 MIRACLES FROM HEAVEN is based on the incredible true story of the Beam family. When Christy (Jennifer Garner) discovers her 10-year-old daughter Anna (Kylie Rogers) has a rare, incurable disease, she becomes a ferocious advocate for her daughter's healing as she searches for a solution.
After Anna has a freak accident and falls three stories, a miracle unfolds in the wake of her dramatic rescue that leaves medical specialists mystified, her family restored and their community inspired.











Miracles from Heaven is a 2016 American Christian drama film directed by Patricia Riggen and written by Randy Brown. It is based on the memoir of the same name by Christy Beam, which recounts the true story of her young daughter who had a near-death experience and was later cured from an incurable disease. The film stars Jennifer Garner, Kylie Rogers, Martin Henderson, John Carroll Lynch, Eugenio Derbez, and Queen Latifah. Principal photography began in Atlanta, Georgia in July 2015. The film was released on March 16, 2016 by Columbia Pictures.
Set in Burleson, Texas, in 2011, the film centers on a 10-year-old girl named Anna (Kylie Rogers), daughter of Christy Beam (Jennifer Garner). Anna is suffering from a pseudo-obstruction motility disorder and is unable to eat, using feeding tubes for nutrition. One day, she has a near-death experience, after falling into the hollow of a tree and suffering only scratches. When she is subsequently examined at Boston Children's Hospital, no evidence of the chronic illness is found.
For more information visit their official website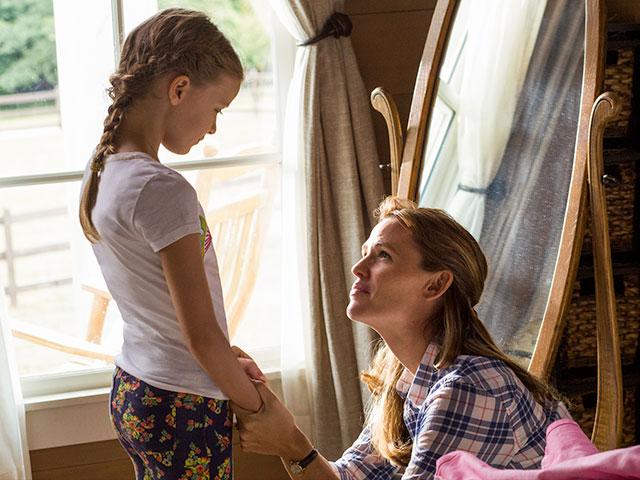 Comments
comments