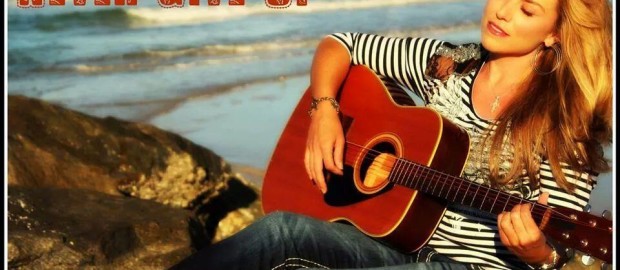 Lindsey Bennet latest project, Heavens Guiding Star, a modern christian artist, please enjoy the inspirational music that was created off a dream of my late brother, my guardian angel.
A dream that I was determined to make come true when I lost my younger brother in 2008 and almost my life as well. He died instantly and I was airlifted to the hospital in the fight for my life. My parents were told I would be lucky to make it through the night and began emergency surgery on my head and body due to all the broken bones, fractures, and tears within my body. If I could describe my injuries, it would be that everything was broken except my toes and a few fingers. Upon waking up from a coma, I had no idea where I was or how I got there. My memory was completely gone. The doctors asked my parents not to tell me about it (at that time) due the head injury because they feared it may interfere with the extensive head trauma. The hospital then transferred me to a nursing home for physical therapy. I was completely bedridden and was given the diagnosis that I'd never walk again.
I have heard horror stories of nursing homes and I was only hoping those stories would never happen to me, but, they did. I was the youngest person in there. It felt like I was trapped in my own body. My mind was coming back but my body couldn't move. I relied on the nursing staff for everything and.. wow, what a disappointment. They wouldn't feed nor bathe me properly, nor even help me with the bathroom.
The nurses button was removed from my bed because I threatened to call the police to them when my hand healed enough to reach it. I lost over 20 pounds in less than 3 weeks. My parents were planning a funeral and were not able to get to me right away (if your wondering how they got away with some of the stuff they did). When my parents arrived, I asked them what happened to Kirk and why wasn't he coming to see me? At that time I received the worst news ever. My mom said you guys were in a car wreck and he passed away. I was like, are you playing a joke? because now is not the time. I was in shock to finally know how I wound up the way I did and my best friend had died. I told my parents what that place was doing to me and they signed me out against medical advise and brought me home.
That is when the healing finally began for me. Dorthy said in the wizard of Oz, "there's no place like home" and she was definitely right! I received around the clock care and at that point I was able to be picked up and put in a wheelchair.
I was able to attend my brothers funeral. It was all so faint and surreal. I couldn't believe that I was actually looking at him in a coffin and I sat crippled in a wheelchair. I was angry, confused, and just didn't want to go on any longer. I wanted to be with my brother, not left behind in pain – never to walk again. I knew as a christian that if I wanted to overcome the obstacles that were before me, I needed a miracle. I was determined to get out of that chair. I began asking God "what now?" instead of the whys. "Why this? Why that? Why, why, why?". There wasn't an answer at that time. I was driving myself crazy trying to figure out something I did not even remember.
I surrendered it all to God. Suddenly, I began to receive blessings and miracles. I slowly began to walk again. I had lost everything in that car wreck. Its almost like I was the twin towers being rebuilt from ground zero. I don't regret what happened to me as it changed me and in a good way. I can now help others and inspire others to never give up and show that miracles still exist! My brother was the musician of the family and he had finished 4 songs in the studio before he passed. He did teach me the guitar before he passed so I decided to finish the album he was working on. When I went into the studio to finish one of his songs, God spoke to me. He told me to do a christian album and that's how I'm here now sharing this testimony and music with you.
I have released our albums on cdbaby.com and you can find the links on here. I also have a song with me and my brother titled "Come Unto Me". I found his singing on an old cd so I decided to bring that into the studio and we created magic! We are a duo on this song and it's so amazing how we came together after his passing. I'm also writing a book to share the whole story about this journey. There is a whole lot more to share. What I have shared with you is only a small percentage of my testimony. Thank you for taking the time to read about me and my brother. May our music and my testimony inspire you to never give up on yourself or your dreams. God bless you
Purchase her music here on CD Baby
Visit her Facebook page here 
Comments
comments