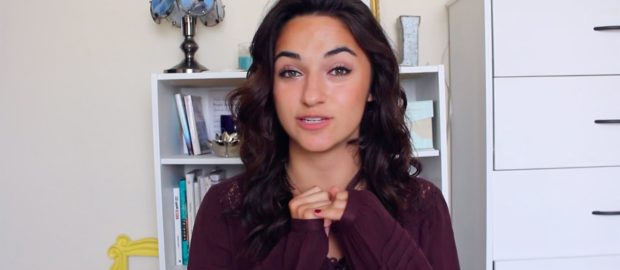 Hello there beautiful people of the world!
Far too many times fear keeps us from speaking up about what truly matters in the world. Whether that's fear of what other people might think of us, who we might offend, or if what we have to say even matters. Well I'm done with living under fear's conditions, so I'm choosing to speak up. Will you join me?

What I Do
Once a week I create a video that in a way feels like a personal journal entry. I share stories, lessons, insecurities, fears, anxieties, or even celebrations! They're just a way for me to invite you into my process and share in the struggles and celebrations of life 🙂
My main goal is simply to be as vulnerable and authentic with my viewers as possible, because being anything other than that is meaningless. My favorite thing in the world, and what I truly believe is my purpose, is building relationships and encouraging people to find what they love and pursue that. I want to share my story and process in these videos with the hopes of inspiring people to be honest with themselves and know that they too have a voice and can do the same. Real authentic conversation is what this world so desperately needs, so I want to be a part of the movement towards that. Honestly, I just want to be somebody that people can relate to and feel safe with. I want to destroy the illusion that we need to have it all together in order to be okay and accepted and good enough.
My point is, nobody out there fully knows what they're doing. People can pretend they have it all together all they want but at the end of the day without Jesus, we have nothing. We're in this together, we were created that way! Loving people is what this life is about. Loving people is what changes the world.
By pledging to my videos…
You're helping me establish a YouTube video ministry.
You will have access to exclusive video chats, updates, and early video viewing opportunities!
ALSO…
At every milestone crossed, we will, as a family, decide where to give a portion of the money. For example, right now at every $250 mark we cross we then adopt a new child from Compassion International. We have our first child, Lenny, and am working towards raising enough for a second. Once we grow, I hope to then incorporate different non profit like organizations to support monthly with the coffee chats funds. So in the end, it becomes a type of non-profit for non- profits. Supporting my videos is in a way, like supporting a modern day missionary.
Together we have the power to make a difference!
Okay, let's do this 🙂
Comments
comments