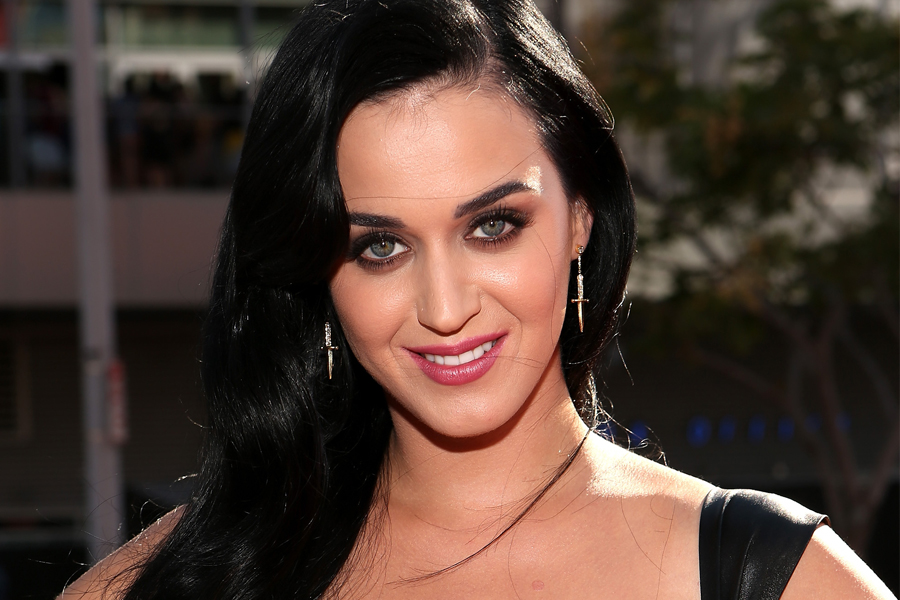 Singer Katy Perry is a worldwide phenomenon, and this week she has broken records with her digital release of "Roar" But the singer, actress, songwriter, businesswoman started her career as a christian artist known as Katy Hudson.
In 2007, she signed a contract with Capitol Records and changed her name to Katy Perry. In 2008, she released her album One of the boys that included hit singles like "I kissed a girl" "Waking Up in Vegas" and more. Her following album "Teenage Dream" continued the hits with titles like "California Gurls" Teenage Dream" "Firework" and more.
Katy's parents are pentecostal Pastors Keith Hudson and Mary Perry, as a child she attended christian schools and camps. She says that growing up she was not allowed to listen to secular music and only gospel. She lived a very sheltered life with a strict christian upbringing.
In an interview with Rolling Stone magazine she said,
"God is very much still a part of my life. But the way the details are told in the Bible—that's very fuzzy for me. And I want to throw up when I saw that. But that's the truth. . . . I still believe that Jesus is the son of God. But I also believe in extraterrestrials, and that there are people sent from God to be messengers, and all sorts of crazy stuff.
"I look up into the sky and I'm just mindf—ed — all those stars and planets, the neverendingness of the universe. I just can't believe that we're the only polluting population. Every time I look up, I know that I'm nothing and there's something way beyond me. I don't think it's as simple as heaven and hell."
Perry said that after her Christian label shut down and that it was clear that "my gospel career was going nowhere," she started writing love songs and pursuing a pop career — not rejecting her faith in the process, but not exactly fully letting it define her, either. "Letting go was a process," she said. "Meeting gay people, or Jewish people, and realizing that they were fine was a big part of it. Once I stopped being chaperoned, and realized I had a choice in life, I was like, 'Wow, there are a lot of choices.' I began to become a sponge for all that I had missed—the music, the movies. I was as curious as the cat. But I'm not dead yet."
Katy's parents did not like "I kissed a girl" and thought it would ruin their ministry. Her dad said, "I was a little concerned, yeah, 'cause I thought my ministry after 30-something years is over," Hudson said in the documentary. "But, you know what? Never had a problem." Katy's father is well known for his remarks calling his daughter "a child of the devil."
In another interview she said, "I am sensitive to Russell (her ex-husband) taking the Lord's name in vain and to Lady Gaga putting a rosary in her mouth. I think when you put sex and spirituality in the same bottle and shake it up, bad things happen. Yes, I said I kissed a girl. But I didn't say I kissed a girl while [expletive] a crucifix."
"I don't go to one particular church," the 27-year-old said. "I'm open to the idea. It's just I haven't been able to in the past few years. But you know what? God is still inside of me and I still talk to Him every day."
Whether you agree with her beliefs or not we here at the Truth Television ask that you keep her in your prayers and know that the Lord has a big plan for her life.
Proverbs 22:6
"Train up a child in the way he should go, And when he is old he will not depart from it."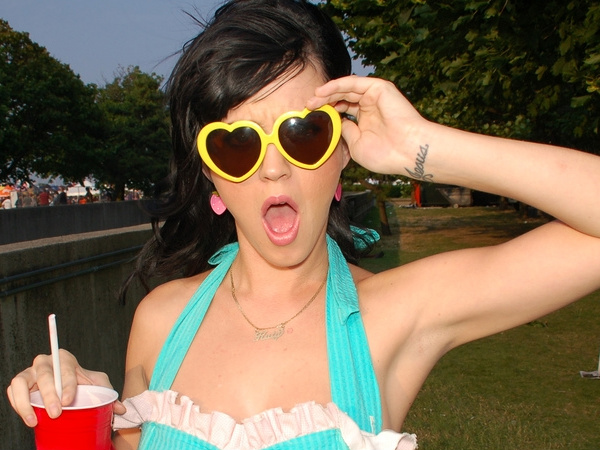 "I knew I wanted this on me because no matter how much changes around me or how much I change, there's not really an eraser for this." She says that when she plays the guitar, "It stares right back at me. It's like 'remember, you came from this, and you can always go back to it.'"
Katy has not spoken much about her current religious beliefs, but it seems that this tattoo is mostly about how she has been shaped by her past. "I think I'm not exactly what I was born into, but I still have my roots," she says. "I appreciate it, and I respect it to the fullest."
Katy Perry latest video "Roar"


Her film "Part of Me"


Katy Perry sold her soul to the devil?


Katy Hudson early years






Katy Perry's father on the moral decline of our youth


Stay tuned for more information: www.thetruthtelevision.com
Comments
comments