Demetria Devonne "Demi" Lovato (born August 20, 1992) is an American singer, songwriter, philanthropist, and actress. She made her debut as child actress in Barney and friends. In 2008, she came to prominence as a starring cast member in the television film Camp Rock. She signed to Hollywood Records the same year, and released her debut studio album, Don't Forget, in September 2008. It has been certified Gold by the Recording Industry Association of America (RIAA). In 2009, Lovato was commissioned her own television series, Sonny with a Chance. That July, her second album, Here we go again, became her first to debut atop the U.S. Billboard 200.
Demi Lovato was raised in Dallas, Texas and started her career in children's show such as Barney and Friends. As a kid she was severly bullied in school that she requested to be home schooled and finally graduated in 2009. Lovato later became a spokesperson for an anti-bullying campaign and even appeared on America's Next Top Model to speak against bullying.
In 2010, Demi was involved in an incident with one of her backup dancers so the family had an intervention to help her overcome her issues of alcohol, drugs and bulimia. Afterwards she said in a statement that she took responsibility and wanted to take a hiatus from acting and singing to get through these rough times.
As seen below, her tattoos are to remind her to always have faith and trust in God and always believe.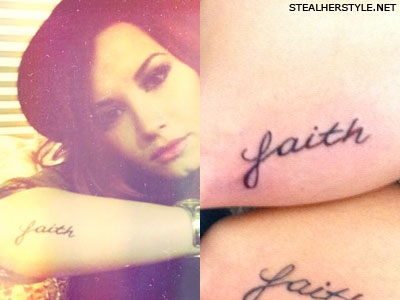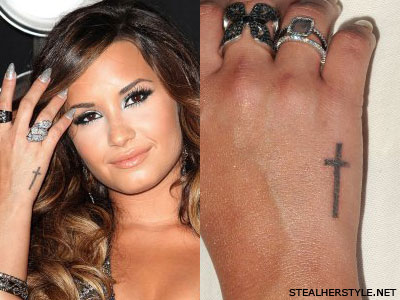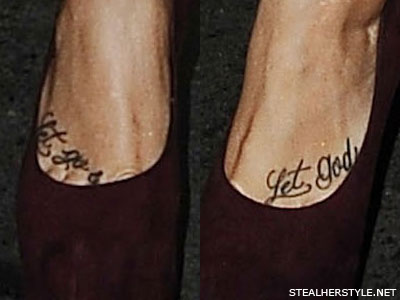 "I'm not super religious, but I grew up Christian and I believe in God," Lovato told Cosmopolitan magazine. "When I'm in L.A., I don't talk about it that much because people are very judgmental, but I just feel like God gave me a voice, not just to sing with. He put me through those things, which seemed horrible at the time, but they were so worth it. With the obstacles I've overcome, I can help people." she said
"I've talked about being bullied and the years of being a teenager, but I went through things when I was younger that I've never talked about that probably caused me to turn out the way I ended up turning out," Lovato explained. "There's a part of me I can't get back, a little girl grew up too fast, all it took was once, I'll never be the same, now I'm taking back my life today," Lovato sings in "Sonny With a Chance."
"My family knows what it's about," she told Cosmo. "When I'm ready to open up that subject with the outside world, then I'll be free to talk about it. But right now, it's kind of one of those things where the lyrics speak for me. It's all in the song."
"Sometimes it seems like God just keeps throwing crap my way and I get SO angry with him… But there's never a doubt in my mind He's gonna pull me through it all," Lovato posted on the social media site.
The actress added, "I know you're there God. But umm… Really dude?" she said in 2010 after going into rehab.
You can see Demi live every week on her latest show "The X Factor" on Fox Wednesdays and Thursdays.
For more information check out her website www.demilovato.com








www.thetruthtelevision.com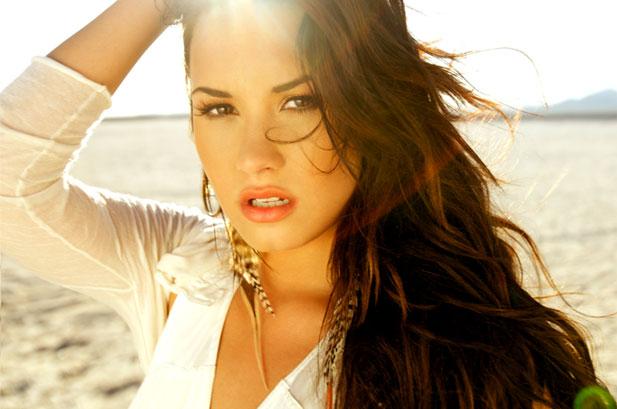 Comments
comments