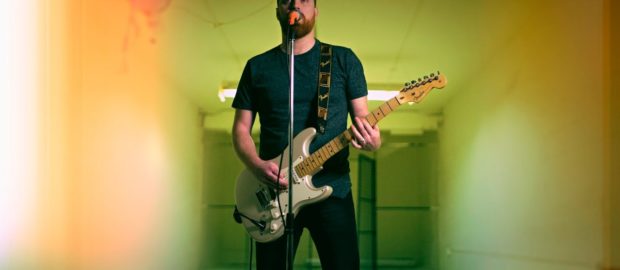 The Classic Crime isn't limited to scenes, trends or even genres — at least not to anything more specifically than "rock" (like say U2 or the Foo Fighters). They may hail from the rich music scene of Seattle, but they aren't hipsters and they don't play grunge. With giant infectious melodies and occasional dalliances with prog-math and a newfound sense of whimsy, The Classic Crime is for everybody.
MacDonald met guitarist Justin DuQue, drummer Paul "Skip" Erickson (who were in bands in high school together) and bassist Alan Clark in 2003 after the trio placed an ad in the Seattle weekly paper, The Stranger which said, "Rock Vocalist Wanted" and listed influences like Jimmy Eat World and Blindside. Guitarist Robbie Negrin originally tried out to be the vocalist as well, but MacDonald landed the job after an audition where they played each other some of their songs. Ditching the high school band name DuQue and Erickson had carried around, they looked for a combination of inquisitive words that wouldn't pigeon-hole the band genre-wise: thus, The Classic Crime.
Great bands were happening in Seattle at the time, from Blood Brothers to Gatsby's American Dream, but the group The Classic Crime probably had the most in common with was probably Acceptance. "We never played a show with them, we weren't really on the same level back then," MacDonald points out. "We were sort of outcasts, but I think now it's kind of changed. There are a lot of bands coming out citing us as an influence, which is really weird and humbling."
"I would like people to remember our band as an honest band, having integrity musically, who didn't follow whatever was hot in the moment but wrote the music we liked," MacDonald says.
"We don't follow whatever trend is going on because we know that those fade quickly. We have a dedicated fanbase who enjoy what we put out. We appreciate them and we try to give them substance. As cliche as it sounds, we want to be remembered as a band that was concerned about the right things and tried to make the world a better place."
From "How to Be Human" at http://theclassiccrime.com
Directed by James Wightman (http://lesserjames.com)
Director of Photography: Cameron Tomisser
B Camera Op: Devon Hubner
Comments
comments