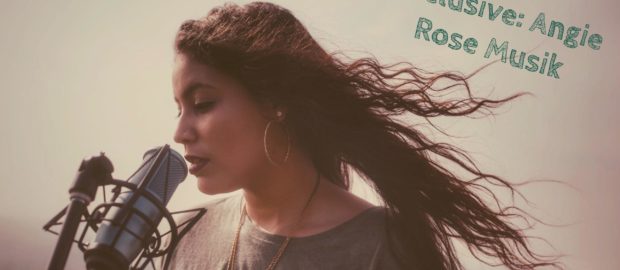 Angela Rosario is Puerto-Rican from the Bronx, NYC with a big personality. She captivates audiences with her aggressive and energetic performance style. She has shared platforms with the likes of Tory Lanez, Lecrae and Andy Mineo and graced stages all across the country sharing one simple though heartfelt message wherever she goes. No matter who, no matter where, we are Unstoppable.
Born and raised in the Bronx. New York Native Angie Rose is no newcomer to the sound of hip-hop. Raised in an era where pioneers like Tupac, Big Pun and B.I.G where radically influencing the youth she felt at home with the sound of her streets. As she grew up she became a part of her environment and learned from her big brother to take music and make it tell her story. Raised by a culture that radically promotes violence she says "it is only by Gods grace and a praying family that my music promotes positivity. I remember standing in the staircases of my building everyday watching my brother and all his friends rap for hours, and every night watching my parents pray I had no choice but to fall in love with God and hip-hop; so why not bring em together in my music?" Angie Rose.
Production: The Baker
Spotify : https://open.spotify.com/track/1W4uxs…
Apple music: https://itunes.apple.com/us/album/sip…
ALSO AVAILABE WHEREVER DIGITAL MUSIC IS SOLD!
Website: www.angierosemusik.com
This latina from the Bronx takes you on a journey!
"Perspective can change even when nothing else does." And that is the story behind Angel Eyes we all have moments of great pain but it is great perspective that gives us the strength to persevere.
This video shows Angie Rose the girl that has determined to be Unstoppable buts its not just her story its ours and we, We Are UNSTOPPABLE!
Comments
comments